Is your furry friend not drinking enough water?
Do you worry about your cat's hydration?

Our cat-friendly water bowl is here to help! Designed with wet chins, spill-prone, and short-legged cats in mind, this bowl might be your cat's new best friend.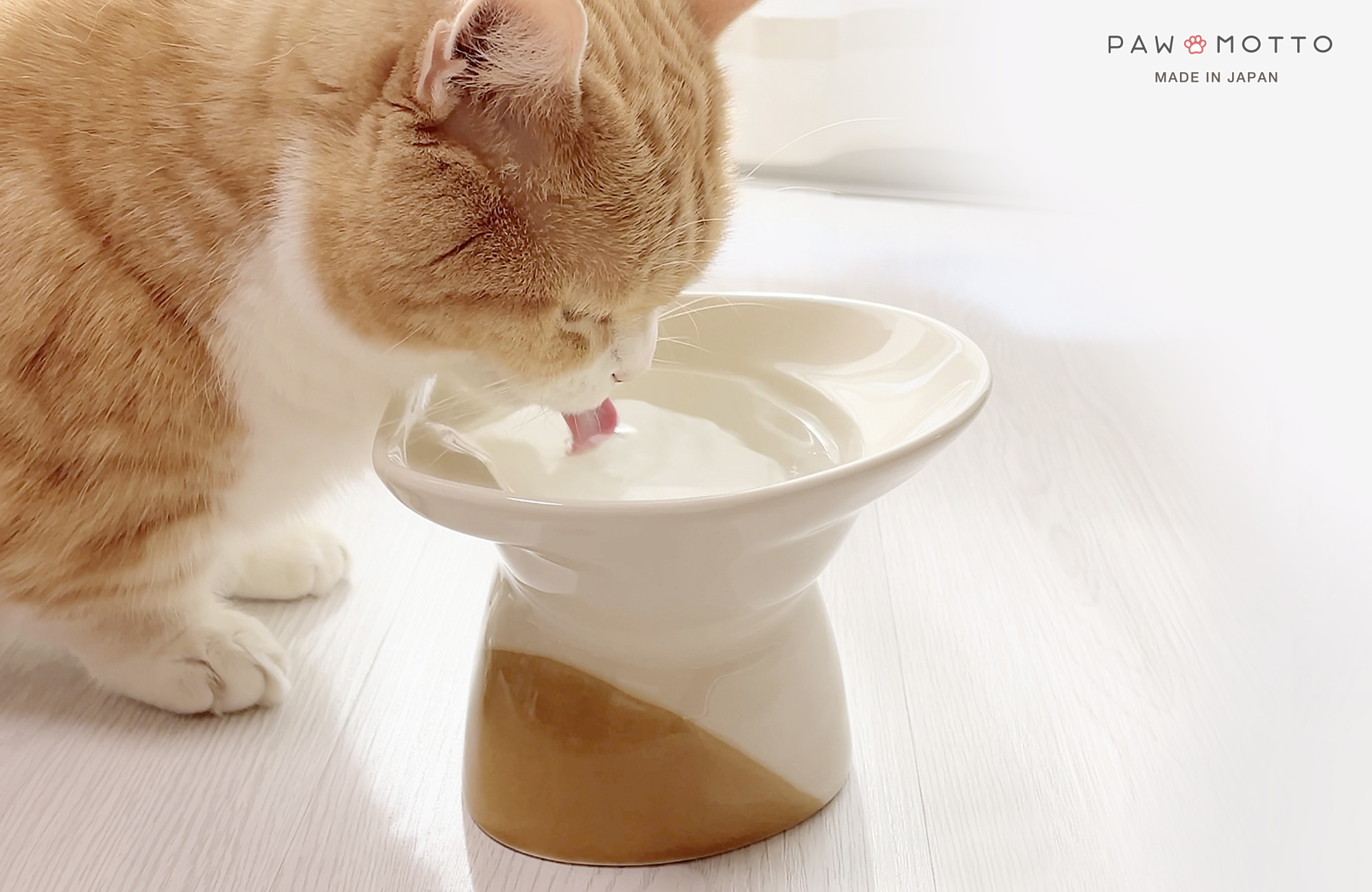 "Designing a Cat-Friendly Water Bowl to Help Your Furry Friend Stay Hydrated"
As many cat owners may know, cats do not drink as much as dogs. However, they are said to be prone to urinary tract diseases. To prevent this, it is recommended that they consume an adequate amount of water every day. Many cat owners may wonder if their cats are drinking enough. We believe that it is our responsibility as pet owners to provide an environment where our beloved cats can easily drink water every day. One effective way to achieve this is to place water bowls that are easy to drink from in more areas around the house. Just like cats have different eating habits, they also have different drinking habits. We observe this in our own cats every day. Some cats drink well, while others may have difficulty drinking from commercial water bowls due to their body shape or facial features. When designing this bowl, we aimed to create a bowl that is easy to drink from for even the clumsiest drinkers, to ensure that they can drink enough water every day.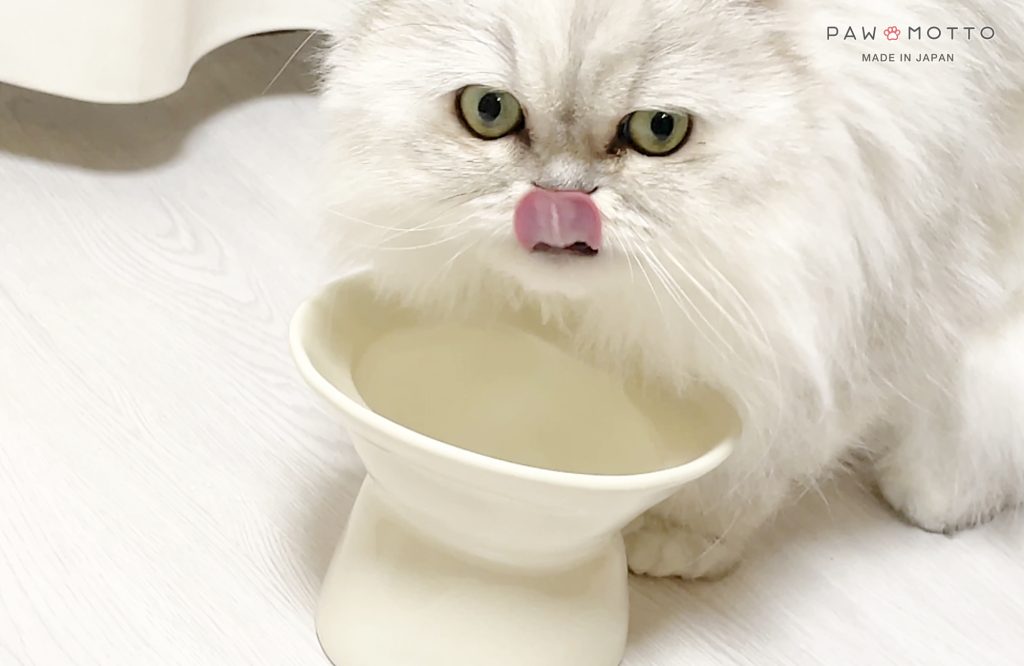 "The Designer's Study of Cat Drinking Habits: The Creation of the PAW-MOTTO Cat Water Bowl"
Cats that drink well are very skilled at scooping up water with the underside of their tongue and drinking it in a very nimble way. However, cats that end up getting the floor all wet tend to use the rim of the bowl and the top side of their tongue to drink. There are also some cats that can't scoop up water well and instead lap up little bits of water with their tongue sticking out.
For example, cats with flat noses tend to approach water from the 'chin' to avoid getting their nose wet. As a result, their chin can become wet and they can develop acne.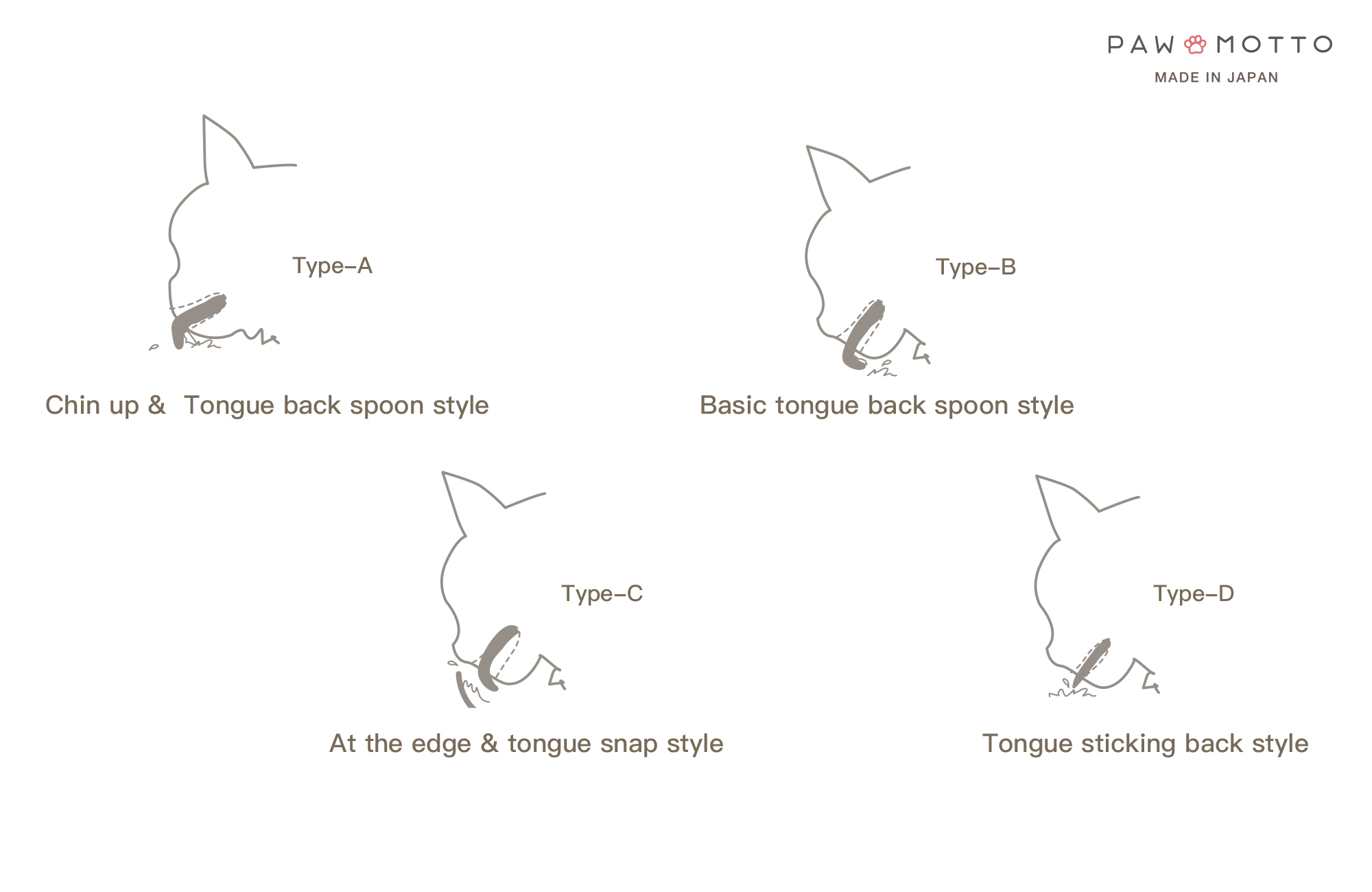 To address these different drinking habits, the designer of the PAW-MOTTO Cat Water Bowl carefully observed their own cats' drinking habits every day and classified them into four different drinking habit types. With this information, they aimed to create a bowl with a 'gentle shape' that could help alleviate these concerns. They continued to create prototypes and test them, to design a bowl that could be easily used by all cats.
After much testing and refinement, the PAW-MOTTO Cat Water Bowl was born.
"Major features"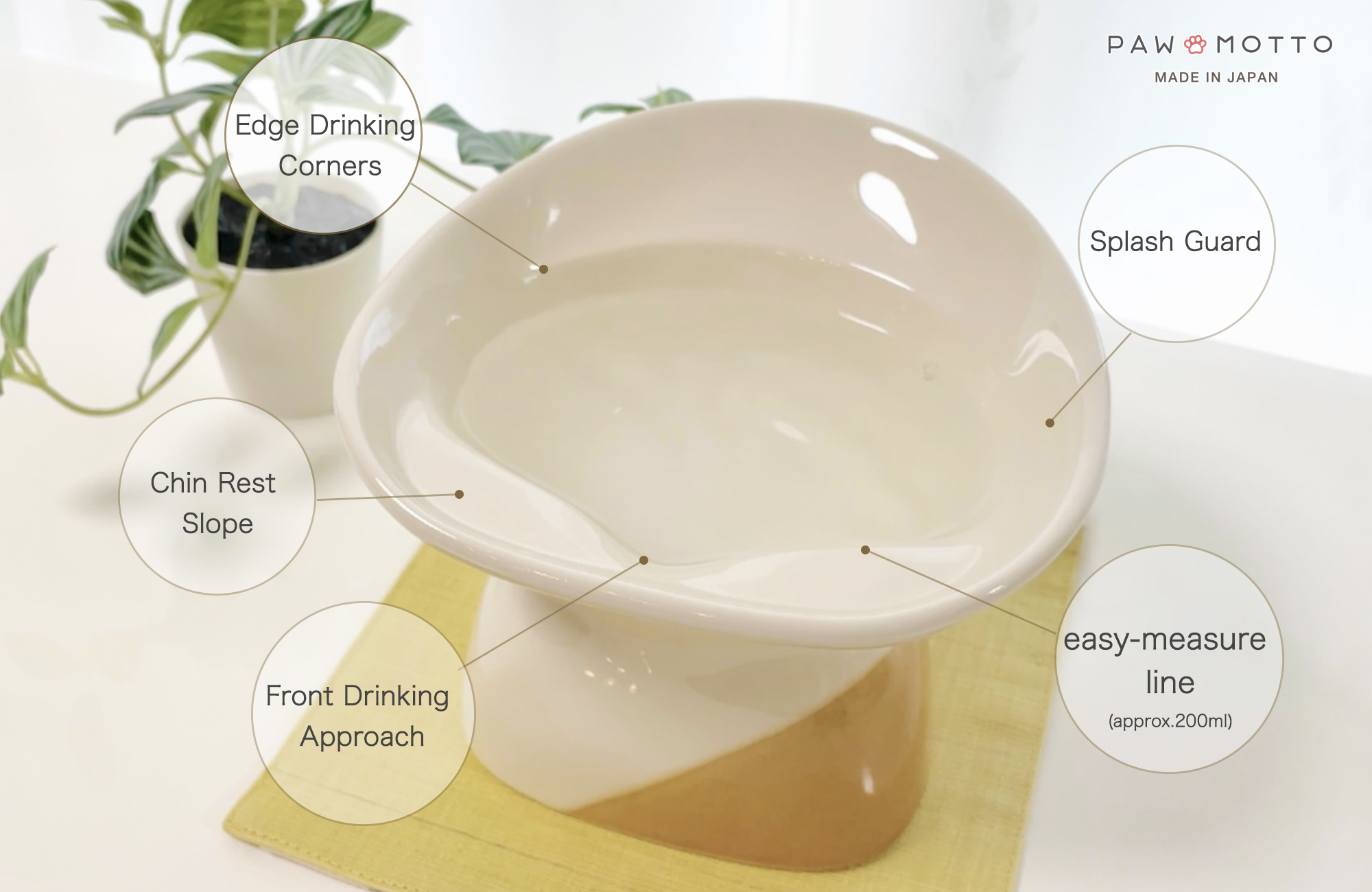 1,Rounded triangular shape with gentle edges
The basic shape of the "PAW-MOTTO Cat Water Bowl" is also a rounded triangular shape, just like the "PAW-MOTTO Cat Food Bowl". Through our original research, we found that this shape is gentle and helps reduce stress on the whiskers, even for a water bowl. It also looks good when used together with the Cat Food Bowl.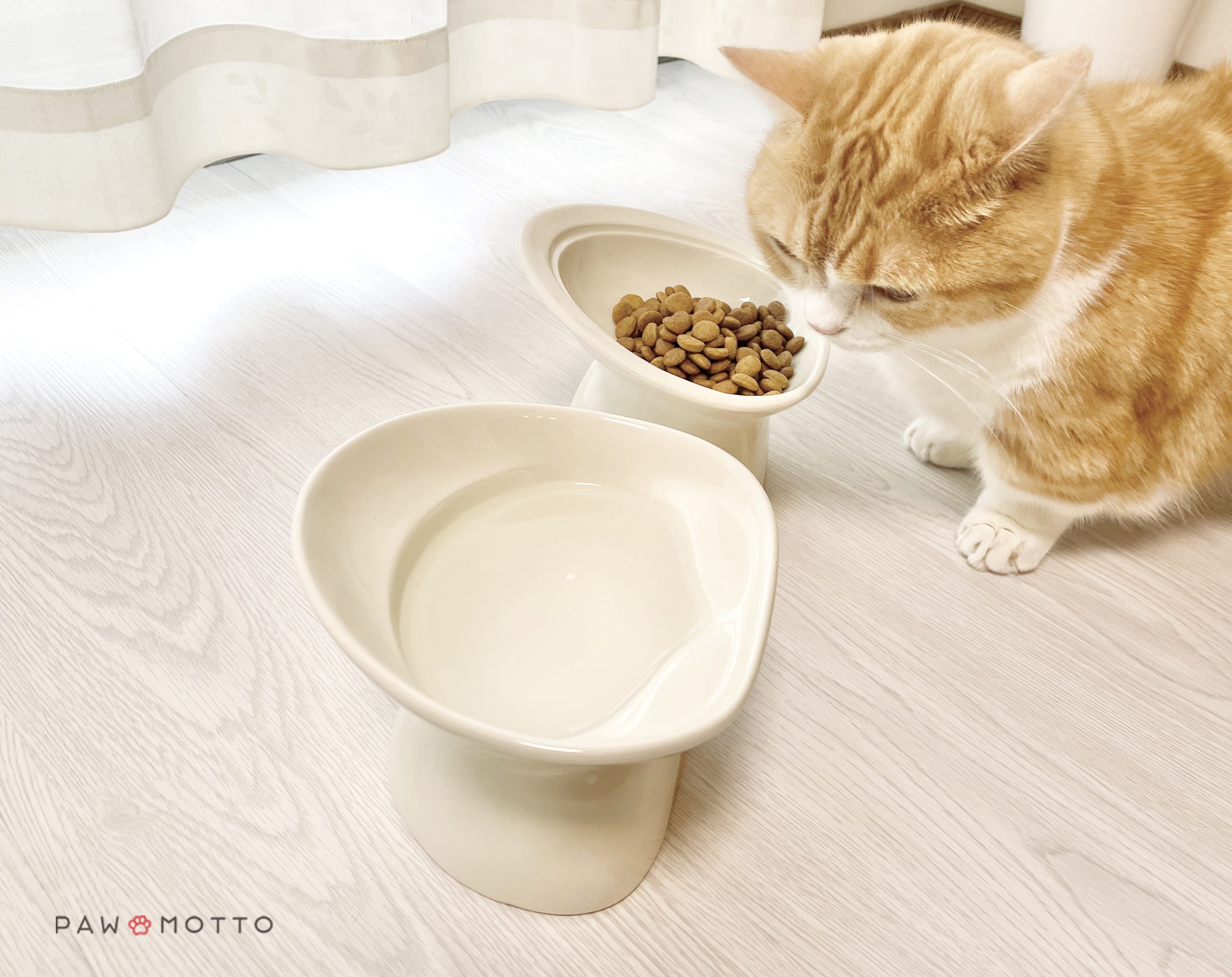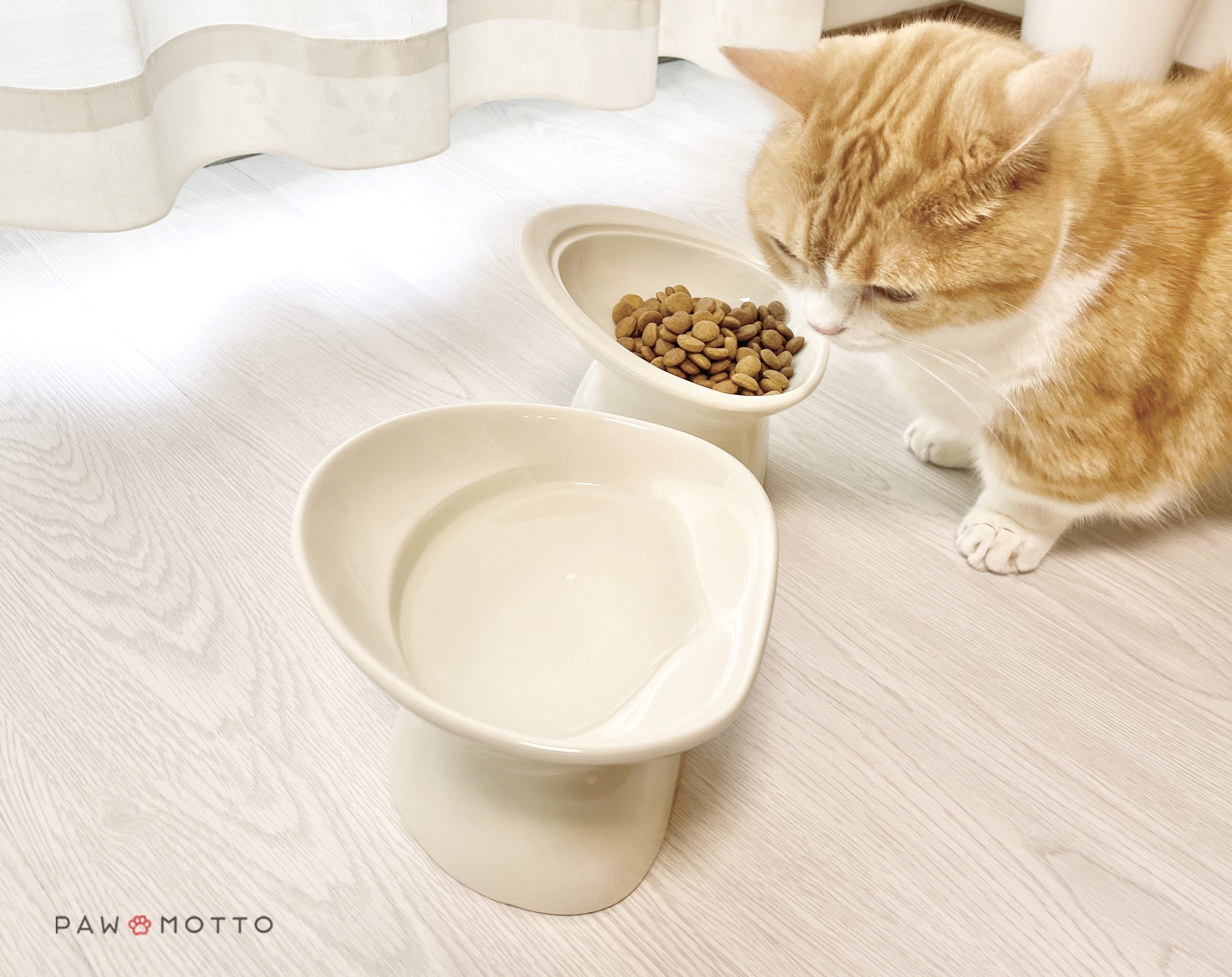 2,Slope and drinking area for cats that wet their chin with water
For cats that easily wet their chin with water, we designed the "Chin Rest Slope". This is designed for cats that have hair on their chin and chest that often touches the water surface. In addition, we also added a "Front Drinking Approach" to the edge to make it easier for short-legged cats to drink water.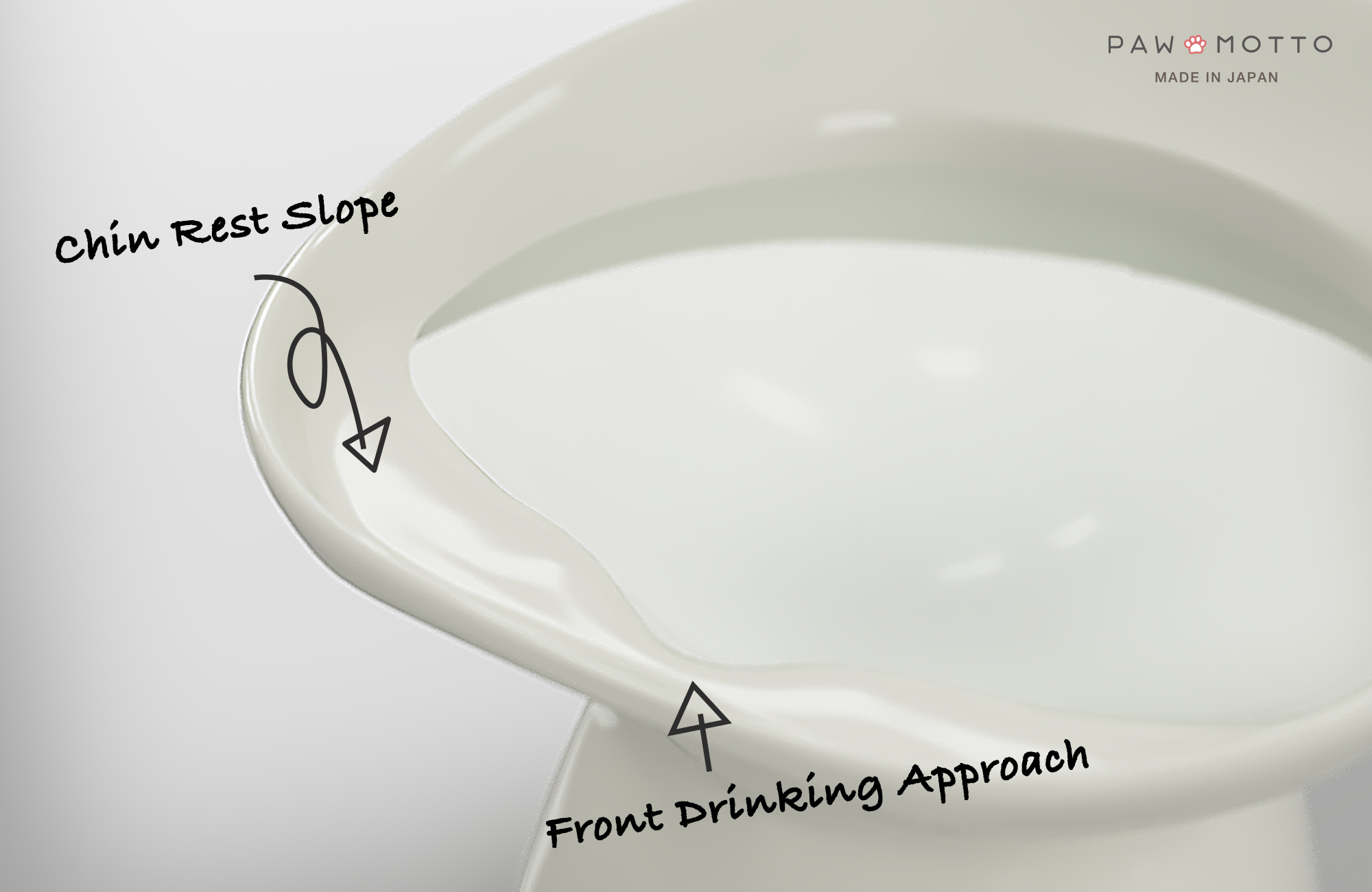 3,Clear water level indicators and easy-to-clean shape
By filling the water up to the tip of the slope on the "Chin Rest Slope", you can have about 200 ml of water, which is neither too much nor too little. This is designed to make daily care simple and smooth by recommending an easy-to-measure amount of water in a container that is easy to clean. The base is also a rounded triangular shape, so you can easily drain water by placing it sideways like in the photo below, saving you time on busy days.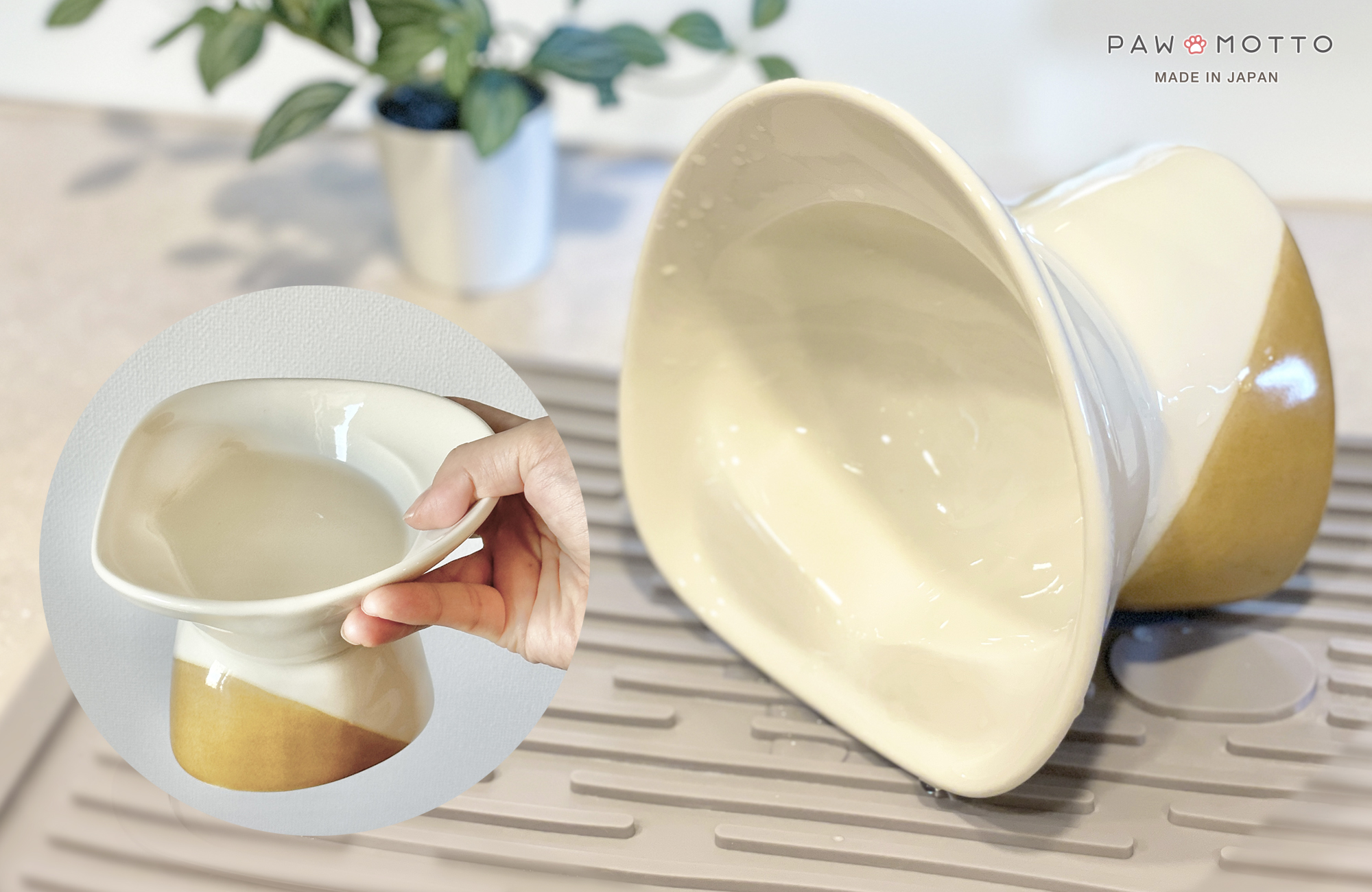 4,Corners and guards for cats that tend to drink from the edge of the bowl or spill on the floor
To make it easier for cats that tend to drink from the edge of the bowl or spill water on the floor, we intentionally added "Edge Drinking Corners" inside the bowl, and also added a "Splash Guard" that stands up from the corners. This helps to reduce splashing and prevent water from spilling outside of the bowl.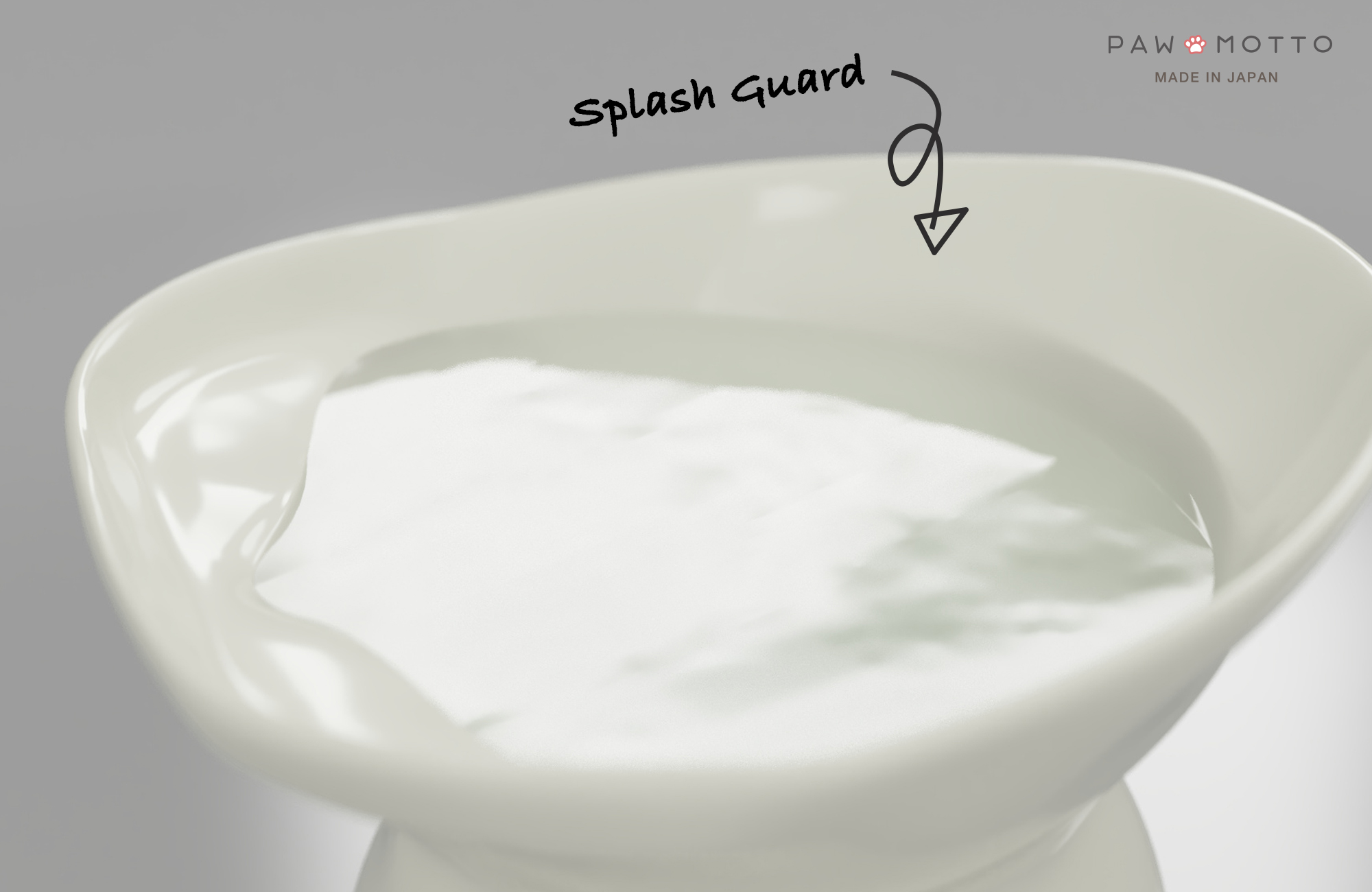 5,Safety and hygiene considerations
To deliver a product that is safe and secure in terms of quality and hygiene, PAW-MOTTO is committed to domestic production. The "PAW-MOTTO Cat Water Bowl" is made in Japan (ceramics), meets the same safety standards as humans, and is made of high-quality ceramics that can be used in microwaves and dishwashers.
6,Unique characteristics of each individual bowl
Like the previous "PAW-MOTTO Cat Food Bowl", the "PAW-MOTTO Cat Water Bowl" is produced by a long-established pottery workshop in Seto, with a century of trust and proven expertise. After the mold is removed, skilled craftsmen finish each bowl by hand one by one. Therefore, there may be slight variations in weight, small bumps and scratches, and even differences in the details of the pattern. In addition, due to the characteristics of the glaze, variations in color and shade may also occur naturally during firing.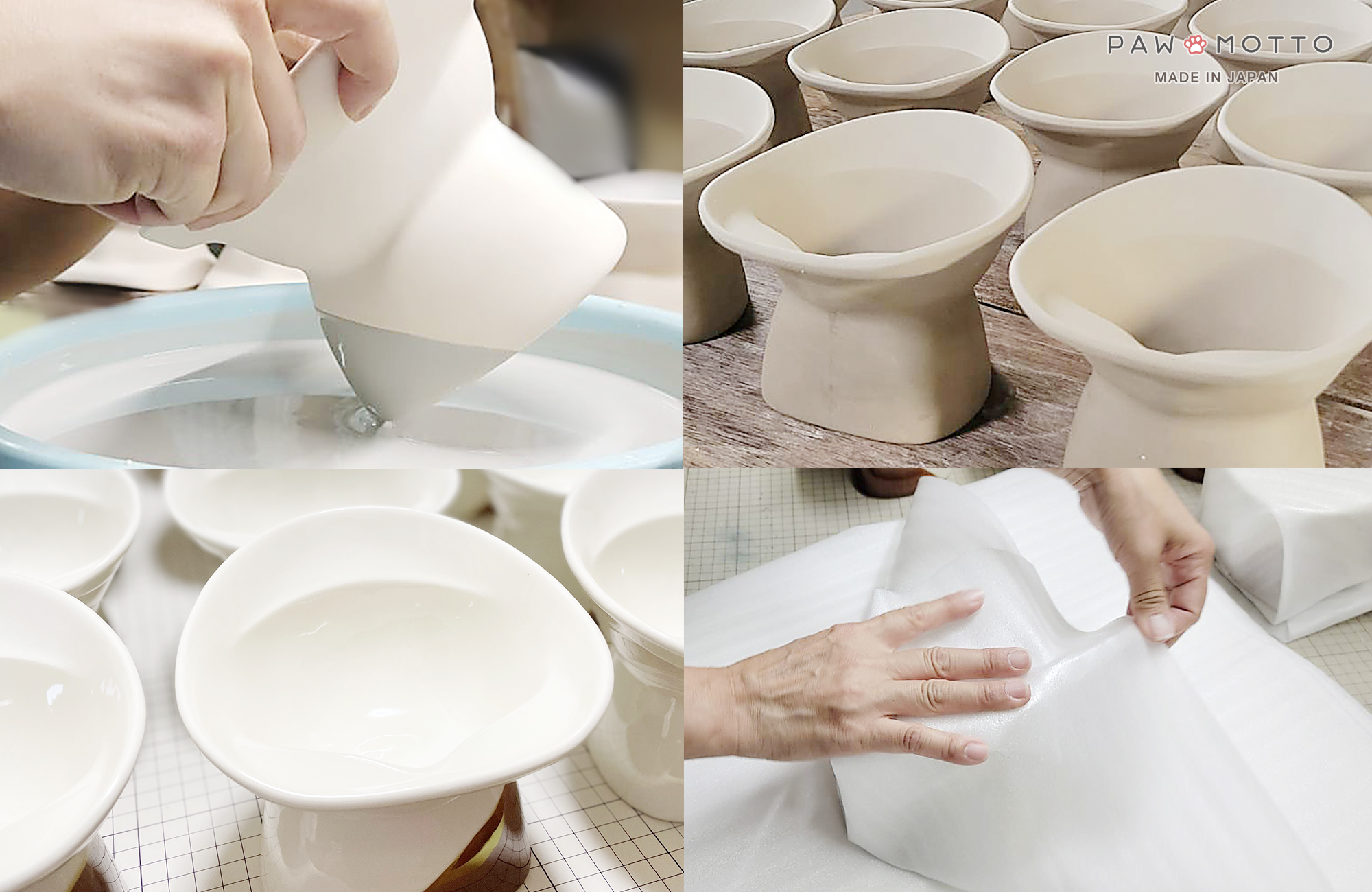 These characteristics are the unique personalities that are expressed in each individual piece. Please enjoy their one-of-a-kind individuality.
※PAW-MOTTO Cat Water Bowl is a "drinking support bowl" designed based on our unique research. Therefore, it does not completely prevent all cats from spilling while drinking. Also, depending on each cat's drinking habits and preferences, it may not be suitable for some.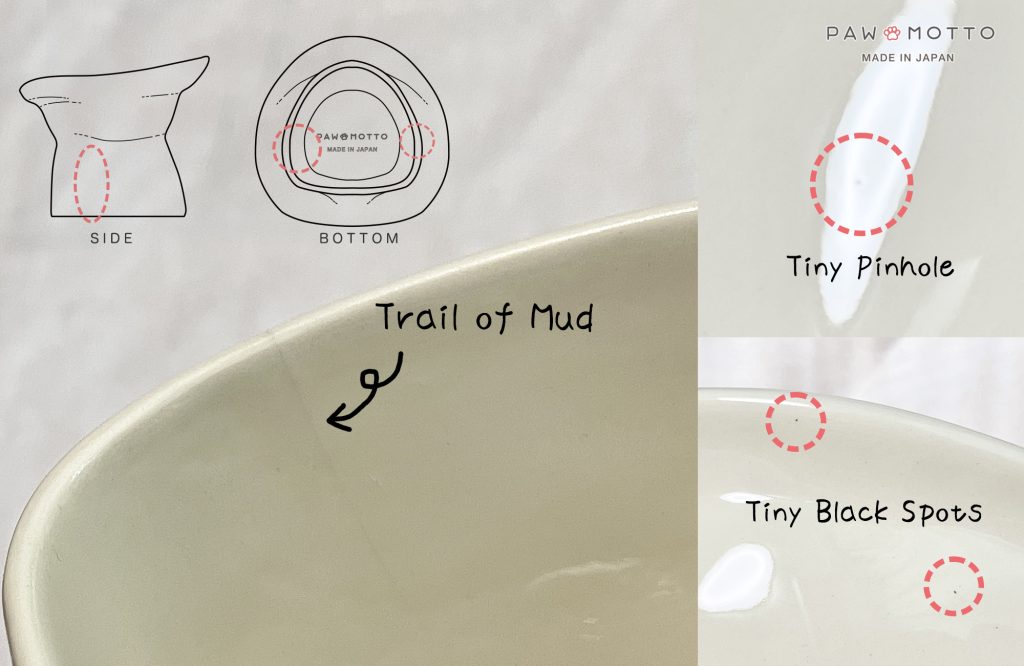 ※This product uses a molding method called "pressure casting," in which mud (clay) is filled while pressure is applied to a plaster mold for mass production. The ingredients of the mud poured from the filling port (runway) may remain as thin and fine lines even after firing. This is not a defect and does not affect the strength of the product, so please rest assured.
※This product includes phenomena specific to ceramics, such as "pinholes" (small indentations) that appear on the surface due to small organic substances contained in the glaze being burned off during firing, and "black spots" that appear on the surface due to iron powder contained in the clay. These are not defects, but rather unique characteristics of pottery.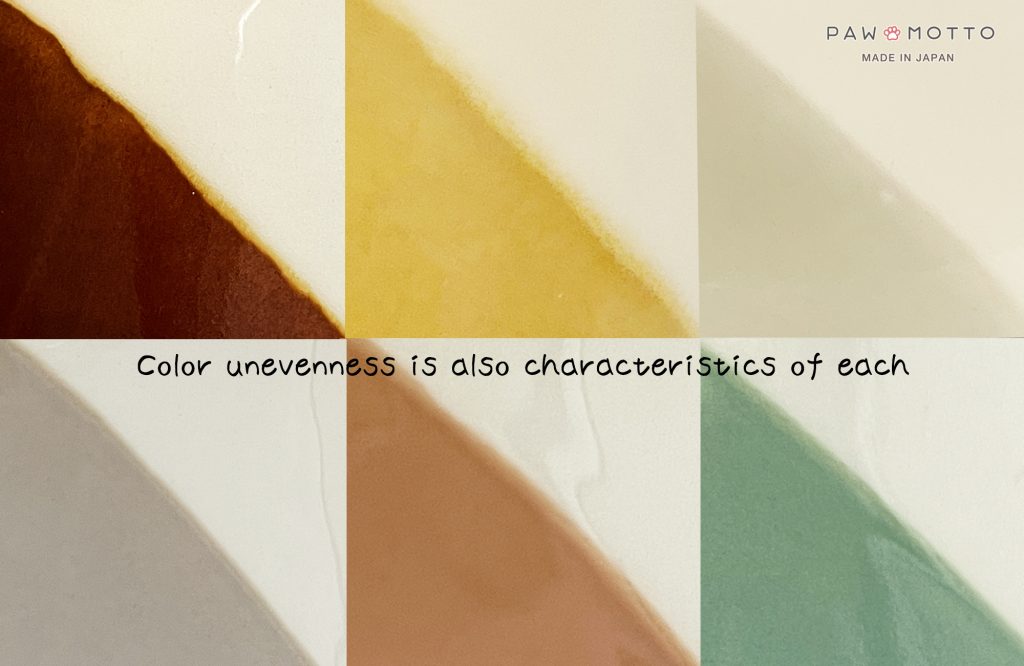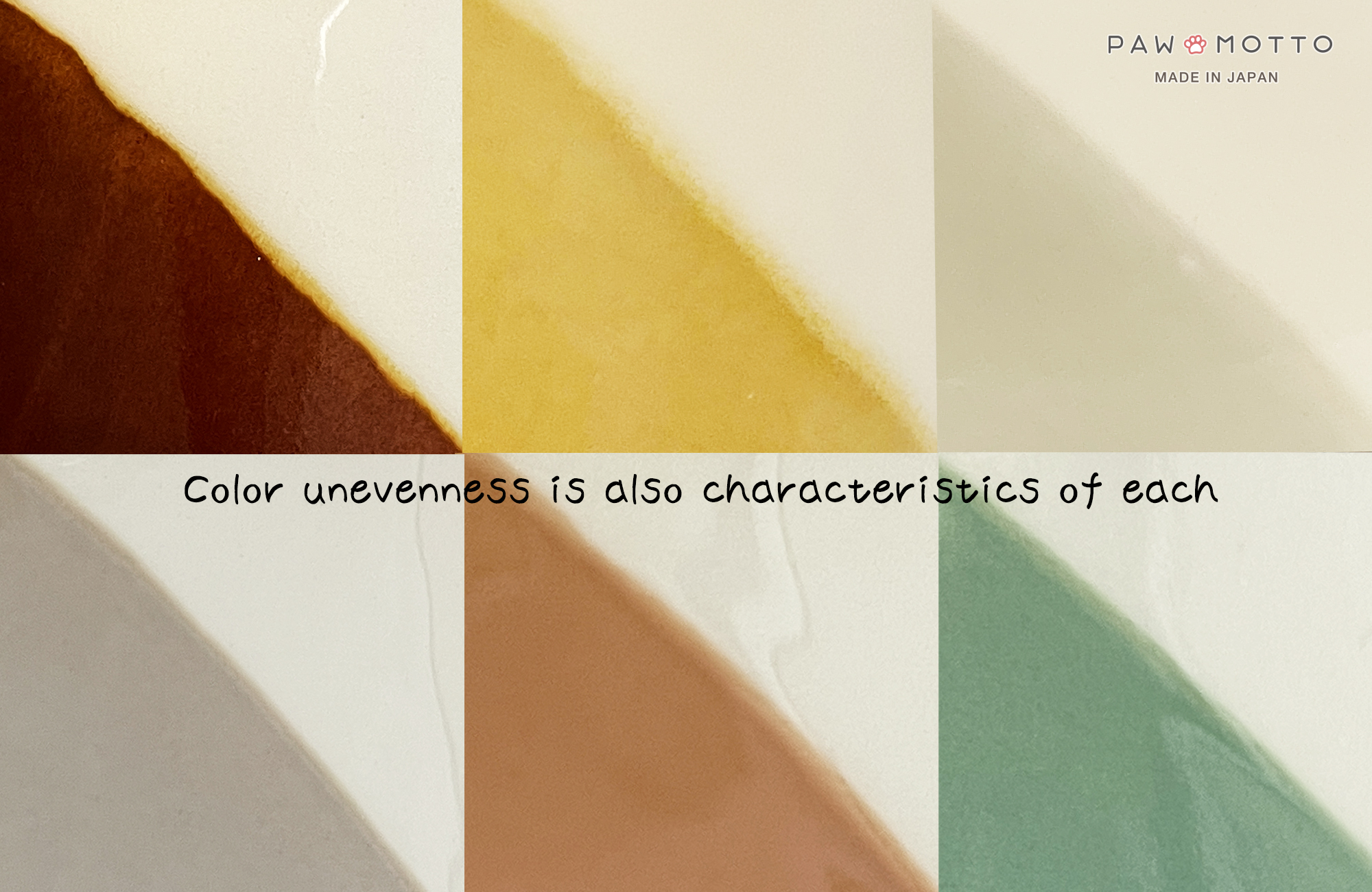 "Color variations"
【Basic Colors】(top row)
"Brown", "Mustard", and "Gray" have a slightly translucent color part and are recommended for those who enjoy Japanese-style and the subtle shading of glaze.
【Soft Colors】(bottom row)
"Beige", "Coral", and "Green" have less shading in the color part and are slightly more modern in color.

【BENEFIT POINTS】
1)Japanese ceramic: High-quality, traditional ceramic from Japan.
2)Anti-splash design: Prevents splash and reduces chin wetness while drinking.
3)Cat-friendly bowl: Specially designed to be comfortable and easy for cats to use.
4)Japanese Vet-recommended: Recommended by veterinarians for its quality and design.
5)Hygienic: Crafted to meet human product hygiene standards, ensuring your cat's health and safety.
6)Easy to clean: Quick-drying design makes cleaning a breeze.
7)Comfortable to use: Rounded shape and perfect size for easy handling.
【Specification of Water Bowl】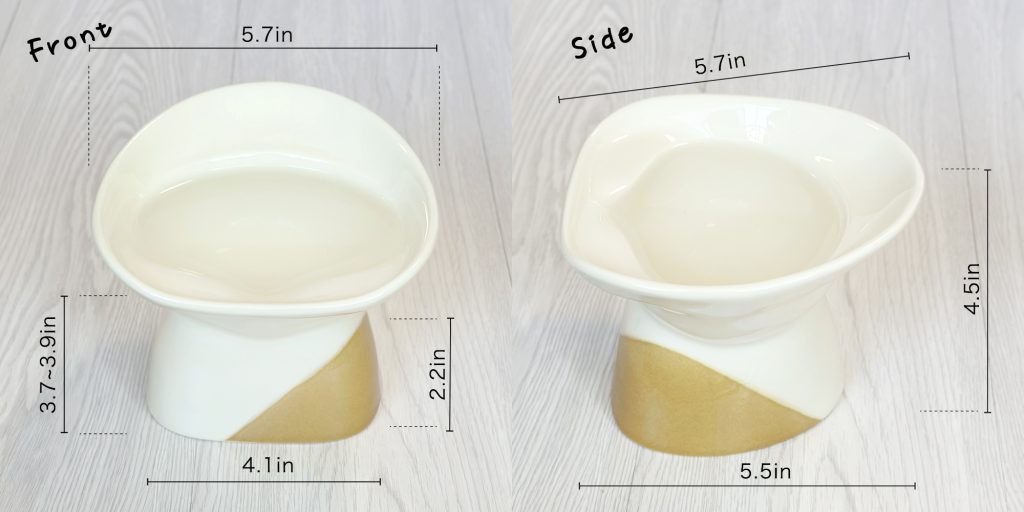 Material: Semi-Porcelain
Dimensions: approx. H4.5 x W5.7 x D5.5 inches
Weight: approx. 1.2 lb(19.2oz/equivalent to 545g)
Water Capacity: approx. 6.75 fl oz (up to 5/6 cup, 200ml equivalent)
Other features: Microwave and dishwasher safe
【CAUTION】
This product is specifically designed as a cat bowl and should not be used for any other purpose. This is a ceramic product. Handle with care as breakage may cause injury. Do not use when damaged. Do not use in the oven. Please avoid heating the empty bowl in a microwave. Keep out of reach of children. Slight imperfections in shape or color due to the nature of materials are not defects that affect product quality. Product specifications are subject to change without notice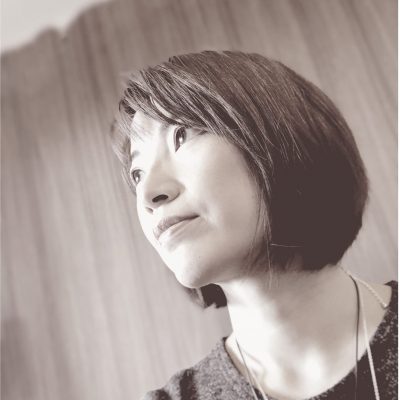 "About Designer"
She has over 20 years of experience in creative work, with extensive knowledge ranging from analog to digital. Additionally, she has over 20 years of experience living with pets such as dogs and cats, and currently shares her home with four cats. By the way, she has been living with cats for over 10 years.